I'm Chelsea Maher, a self-taught pyrographer & calligrapher, and I offer custom hand-lettered pieces and watercolor illustrated wedding invitations. I am based in the Birmingham, AL area, but I service the entire US.
I started Cahaburn after burning signs for my own wedding, which was a lake-side, Star Wars themed, fall ceremony. Shortly after learning to wood burn, I started learning brush lettering then watercolor and calligraphy. I haven't always considered myself an "artsy" person. My background is in science (BS in Microbiology), youth work, and volunteer management. My current "day job" is in commercial property management. I am inspired by nature and am a huge science nerd and fangirl (Star Wars, Harry Potter, Downton Abbey, Parks & Rec, Game of Thrones, to name a few).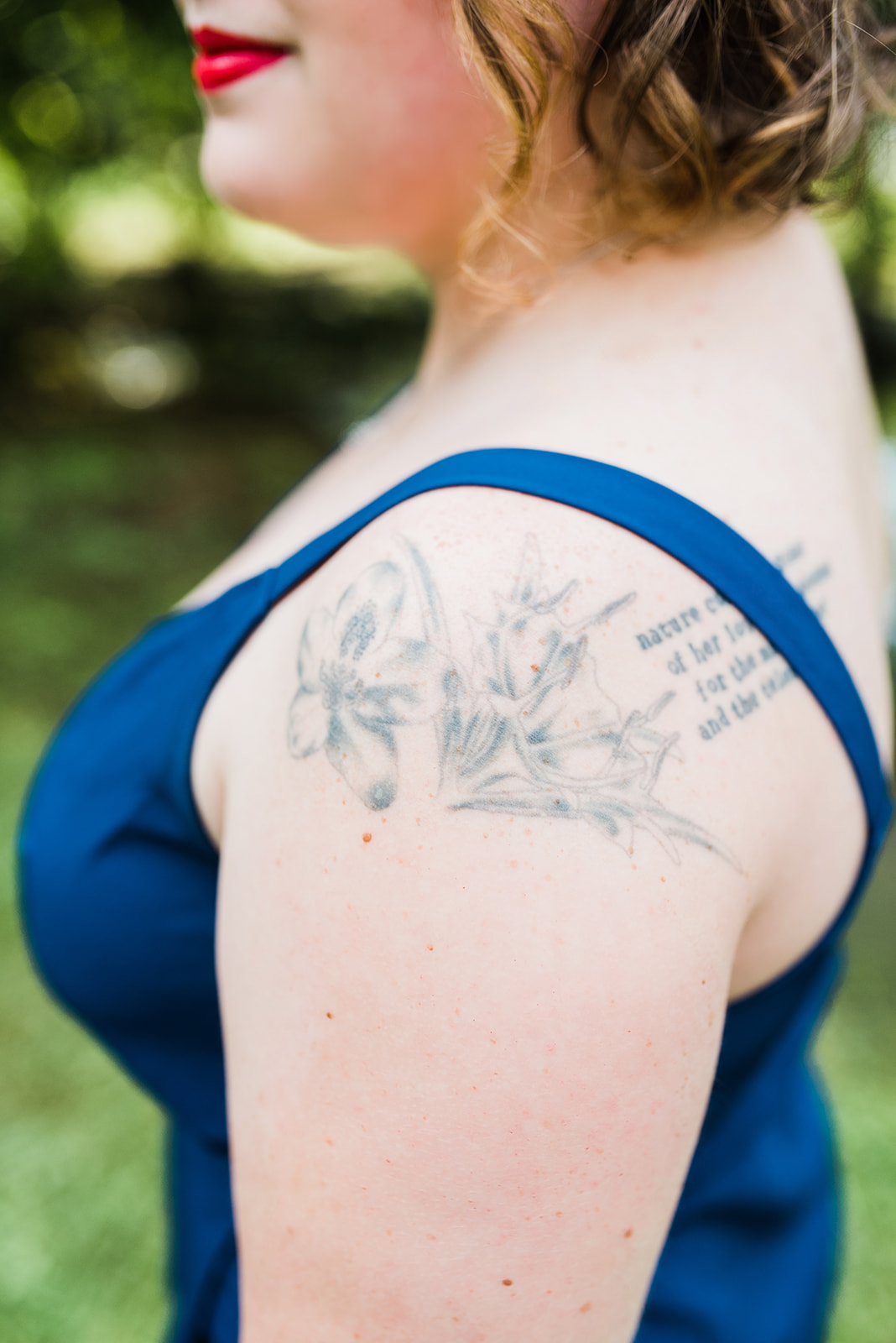 Where does the word "Cahaburn" come from?
The word "Cahaburn" is a mash-up of Cahaba Lily and wood burn. The Cahaba Lily, named after the Cahaba River in Alabama, is a rare aquatic plant found only in Alabama, Georgia, and South Carolina. This lily blooms from a bulb lodged between rocks in shoal areas from mid-May to mid-June, and each flower blooms for only one day. This rare, beautiful flower is my favorite (it's the flower on the right in my tattoo). My husband and I love taking our two dogs, Hersh & Atticus, to the river for outdoor adventuring.